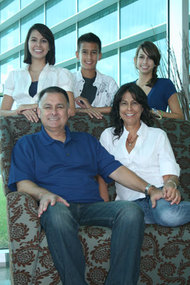 1. Plan a family photo session. Hire a professional if you can. There are all kinds of specials most any time of the year. At least gather the family and use the timer mechanism on your camera or ask a friend to push the button. Future generations will thank you.
2. Compile the photos you have into:
Favorites
Family Units
Timeframe/Era
Story provoking
"Must ask______ who this is."
3. Do you have photos on your smartphone that you have not yet transferred or printed? Amazingly, we are taking more photos and videos than ever before but it's very possible we will have the least amout of images to pass on to generations to come. Although we have cameras with us at all times and we are actually using them, unless we get them into another medium they will be lost when we replace or lose our phone! What if it's stolen? Are you prepared if your smartphone ends up in the swimming pool? If you don't know how to transfer your photos, now is the time to learn. Look up your phone's manual online. Ask friends.
Watch our smartphone video.