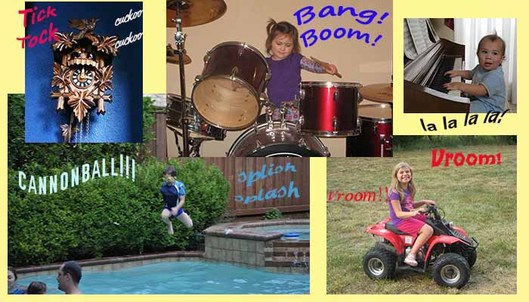 The goal this week is to begin preparing for the interview process. There's no reason you can't interview more than one person – even yourself!

Ask three grandchildren what they remember about their grandfather and you'll get three answers. Ask each to tell you a story about their grandmother and you'll likely get three different stories. If you get two telling the same story, you'll find comparing the two interesting. Guess what – you're descendants will find them interesting, too!

You'll learn not only how each child remembers a story but also a lot about the interview process. For instance, when they speak – you don't! Make sure you don't. That way, when you're editing you don't have to have your question heard and it sounds like they are simply talking about their family. Sometimes it takes a little prompting: "Tell me a story of you and your Mom and start the sentence with, "Mom and I….'" Make eye-contact with your interviewee and learn to smile and silently count to 3 before you laugh so you have an editing point.

You'll learn about lighting and settings and sound. Are they squinting from the light? Is it too dark? Is it making shadows under their eyes? Is the light constantly hitting their glasses so harshly that you can't see their eyes? Look at the background of the shot. Is it so busy that you don't watch the interviewee? So blank and dull it doesn't look warm and homey? A chair next to a table with a knick-knack or two will change the entire feel of the clip. Can you hear them when they speak with their voice at their normal level? Can you hear other people in the background talking or doing dishes? Turn off the TV! Is there a clock chiming every 15 minutes or someone mowing the lawn just outside the window?

Yes, there is plenty to consider but none of it is difficult, it just requires some forethought and planning.