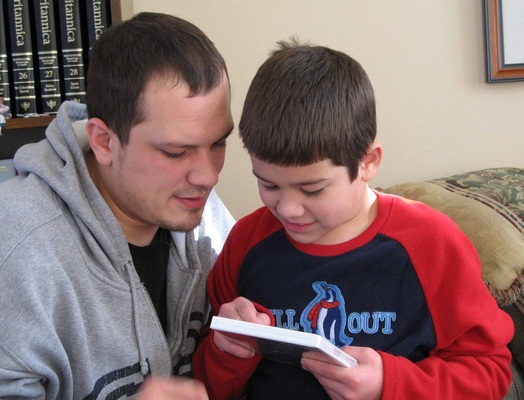 1. Make sure you have some kind of tripod or stand (or box or shelf or a stack of books – whatever!) to put your camera on.

2. Practice. Grab your spouse, your kids, your neighbor, your best friend and interview them about anything. Or maybe interview someone in your genealogy group who will then want to practice interviewing you! Then look at your interviews and check out the lighting, the sound, the overall look. You'll learn a lot by making mistakes or trying new ideas.

3. Interview DAD. Perfect weekend to focus on Dad. Ask him about his family, how he liked to spend his time as a child, what he remembers about his dad. If your Father's Day is loud with family, make an appointment to meet with Dad on another day – but don't put any of it off for long!! If nothing else, "interview" yourself about what you remember about your dad or your children about what they remember about their grandfather.

4. Continue to scan meaningful pictures. A few minutes each week and you'll have a lot of your family photos digitized and organized when our project is complete.