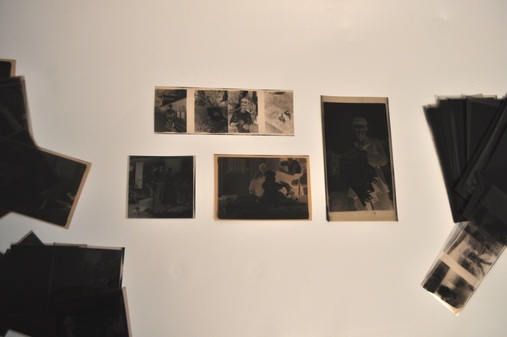 Every day in this family history project is a new adventure! While scanning negatives using the
Wolverine
, I ran across some negatives that were a size I'd never dealt with before. From what I have researched, they are from medium format film. Yet there are 4 different variations! Just in one of my grandfather's boxes of negatives, I ran across some that are:
6.5mm x 10.5mm (2.5 x 4.25 inches)
5.5mm x 8.5mm (2.25 x 3.5 inches)
5.5mm x 5.5mm (2.25 x 2.25 inches) and
strips of 4 frames per strip, each frame measuring 4mm x 3mm (1.75 x 1.25 inches)
These are all approximate sizes but none are used in our modern consumer world. The wonderful thing is that they are hidden gems! They contain old pictures from 1919 to 1954 many I had never seen before. Check to see if you have any of these old, odd negatives and on Wednesday, I'll show how I digitized each one.