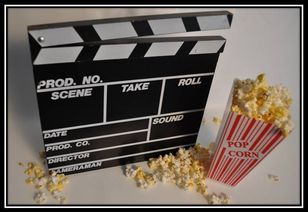 This week is a 'Do It Yourself" (DIY) lesson on how to digitize your Regular 8mm and Super 8mm films. This process is done best in a very dark environment. Do you have a walk-in closet? How about a bathroom without a window? A dark garage? Storage room? Laundry room? If you have none of these, you may want to consider doing all your taping after dark. Or you can use a room darkening shade. There is curtain backing material at the fabric store that totally blocks light. Choose a room with the smallest window and cover it completely with that light blocking material using removable mounting tape.

You'll need a sturdy flat surface to set your projector on. Some foldable card tables may move with the heavy projector giving you flicker and bounce. The floor will work but be prepared to lay on it and get up and down a lot. If you plan to use your washer or dryer, make sure they are not running and your environment is dry. The noise isn't a problem since most of your film probably does not have sound, but movement is a big problem.

You'll need a screen of some sort or a white surface. Buy an extra yard of that room darkening fabric to use as a screen or if you've totally blocked out the light from the window, maybe you can point your projector at that shade. White posterboard works as long as it's not too shiny. I've used a trifold project board like children use for their science fair projects. Just choose a non-shiny, flat, white surface that doesn't have much of a grain to it.

You'll need to rest your camcorder on something. Obviously, a tripod would be best but use what you have as long as it is not your hand or shoulder. Will you need an extension cord? Does your camcorder have enough memory? Do you have a can of compressed air? That may come in handy to remove dust from your old projector.

A darkened space and a little planning will truly help. Oh, and you may want to grab some popcorn because when the family finds out what you are doing, they'll want to watch!