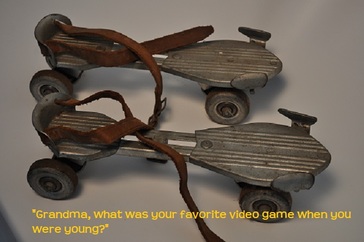 Each week this blog tries to add a step to the process of capturing, digitizing and archiving your family history to pass it on to future generations via video and book. We introduce a new concept each Monday; expand on that concept on Wednesday; give a task on that concept on Friday.
This twelfth week of the process, we have been talking about reconnecting with family and our family's past. I shared how a simple letter from my father to his family written during WWII struck me. I'd like to give your family a similar experience. The task this week should be interesting. Interesting now and fifty years into the future - maybe even further into the future than that!
The attached form is for you.
Click here.
Print it out and hand write your answers. Then save it for future generations to see. Don't forget to date it.
P.S. I have other ideas for this exercise page so you may want to make a copy. Put your original away for safe keeping and file the copy with your family history research – or scan it and keep the digital copy in your family history folder on your computer.