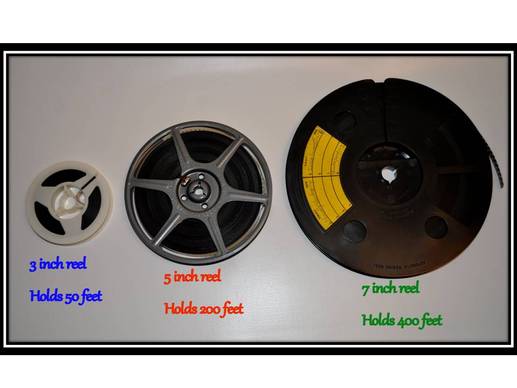 1. Identify what kind of movie films you have. Regular 8mm, Super 8, or Super 8 with sound.
2. How many of each do you have?
3. What equipment do you currently possess?
Working projector(s)? Does it play the type of films you have?
Camcorder?
Wolverine?
4. Do the math. If you send your films in to be digitized remember:
3 inch reels hold 50 feet of film
5 inch reels hold 200 feet of film
7 inch reels hold 400 feet of film
Example: A 5 inch reel at 20¢ per foot + $10.00 DVD + $20.00 set up fee = $70.00 + shipping. If you only have one or two 5 inch reel, it may be smartest to find a reputable company to send it to and then extract what you need.
Should you decide that you are going to try to take this on yourself, stay tuned! Next week we'll show you how.