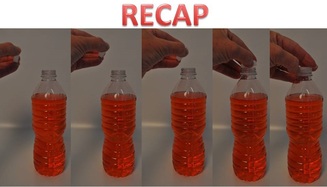 It's been seven weeks since our last 'recap and refocus' blog. The first six weeks began our journey to capture, digitize and archive your family's history and stories in a video and accompanying book that can be accessed by generations yet to come. Those weeks were mainly about checking what we had, digitizing photos and interviewing. The second seven weeks made it a priority and looked at how to digitize the odd or non-traditional.
Week 8. We made it a priority. We got "Around to it." We learned how to organize and tag the scans we were taking by changing the titles and adding comments to the 'Properties' of the digitized copy. We realized that ANYTHING we do now will be appreciated by future generations. We began to schedule time each day, week, or month to scan and organize our scans.
Week 9. We learned a bit about taking pictures so we could capture the non-traditional memorabilia. We set up a home 'studio' with simple, everyday supplies and a camera.
Week 10. We learned how to digitize negatives and slides.
(video)
Week 11. We learned how to digitize the odd-sized negatives from old medium format film.
(video)
Week 12. We spoke about taking time to reconnect with family. That always brings up new stories and new things to scan or photograph. Make taking time to reconnect a habit either with a yearly reunion or a monthly phone call or whatever works for your family. Be sure to have your camcorder with you should the gaggle gather.
Weeks 13 and 14. We learned first 'to do the math' to see if digitizing your family's 8mm movies could be sent to a professional or should be a do-it-yourself project. Then we learned to do it ourselves.
(video)
There are a couple more things that might need to be digitized - like voice recordings, stories or books or songs written by or performed by your family, and certainly all your research on the family tree – but you should have a good amount of family history and heirlooms digitized now. If not, there's no time like now to begin this journey of recording your family history and archiving it for future generations.