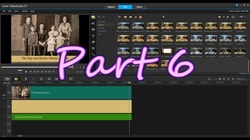 Using our anchor photo, today we show you how to pan and zoom.
To watch click here.
This brings animation to a still photograph. It also adds a visual to your family photo to keep your viewers (your future family members) aware of the relationships and people you are covering in your Family History Video.