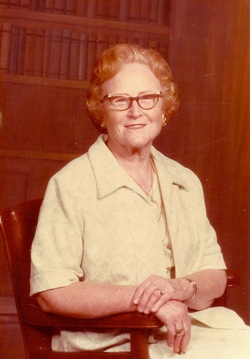 There are many reasons to follow your family tree. If you check out the first chapter of the New Testament (you know, that part with all the "begats" that we all tend to skip), you'll find it establishes the lineage of Jesus of Nazareth - fourteen generations from Abraham to David and fourteen generations from David to Jesus. Obviously, it was important to trace Christ's lineage to Abraham and David.

To the royals of the old world, and for that matter the current world, the family heritage means birthrights. To the rest of us, it may be more curiosity driven to follow our family history. Many of us can't get past a few generations before we are unable to trace the heritage path. Of course, that's one of the great things about genealogy as a hobby! There's always a challenge to overcome and since it's family, those challenges are always personal. When you finally pierce a wall that you've been sparring with for a time, you feel a real sense of accomplishment that is made even more sweet when you think you've got something real to pass on to the next generation.

For our video subject family, you'll find part of their story is physical. Red hair was inherited and passed on to several generations. Where did it come from? We are going to follow the tree to find the surprising stories that uncover, not only love and loss, but where the red hair that still runs through their family came from.