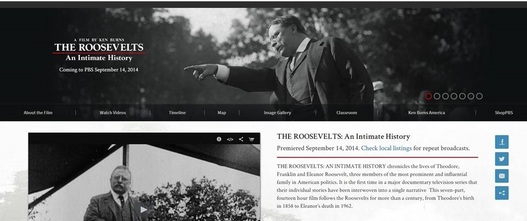 If you are having trouble deciding what anchor photo to use or visualizing your Family History Video, take a little time to watch a documentary. Maybe catch a little of The Roosevelts on PBS or at
www.pbs.org/kenburns/the-roosevelts/
. Yes, the story is interesting, but try to look beyond the story and see the pieces of the production.
Ken Burns does a great job at making an inert still photo come alive.

There are plenty of still photos of the Roosevelt family, but in other documentaries, you find the same photos used many times because there simply wasn't more photos taken of the subject.

Watch for the names and credentials of the people that are interviewed.

Watch for the mix of narration, interviews and still photos.

Watch for general "era" footage. The subject of the film may not even be in the footage but it depicts a timeframe of the subject.

We'll be looking at all those elements as we make our own Family History Video and recognizing each element will help you visualize yours.