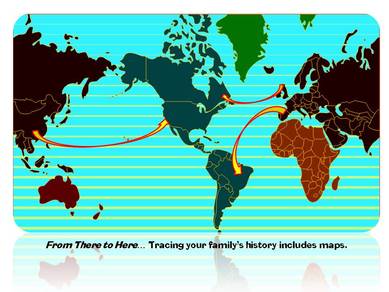 While trying our best to track down our family heritage and build our tree, one of the biggest obstacles is tracing their movements from one place to another. It may be nearby or across an ocean. The obvious question is, "why?" Then you realize that the bottom line answer is that they were in search of a better life. Their homeland was horrible or just didn't allow them adequate opportunities. They were running from something. They were forced and eventually freed. Maybe they were just adventurous! In the end, they were in search of new possibilities.
Tracing the footprints that eventually led to you can be shown in several ways in your family history video.
Part 10
shows one that comes with your software, is easy to use, and easy for your future generations to watch and comprehend. If you haven't watched it yet,
click here.