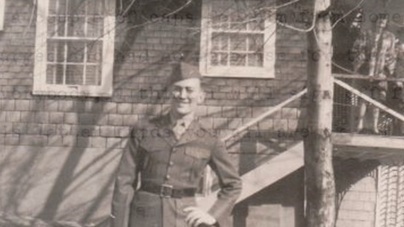 In this week 26 of our project of making your own Family History Video, we've learned how to get creative with overlays. Have you thought about whether you have a letter, verse, sheet music, story that has been written by someone in your family? Maybe a favorite seasonal poem or story that is read each year? A saying, or list of different sayings that you heard all the time? Even jokes that a loved one told over and over and typed up in a fun font can make for a great overlay atop a smiling photo of the witty relative.
Using those same techniques, you could also transition one photo to another. You can also use a still photo as overlay on top of a video. So your 'to-do' this week is to:
look through your treasures to see if there is anything that might be better captured and shared as an overlay.

Practice the overlay techniques. Try different transparency levels to find one that works best with your project. Have fun with it.

Check online or at your local library for pictures of the cities that played a large role in your family's history. If you can find some that were of the same era that your family lived there, even better – just don't forget to respect copyrights.