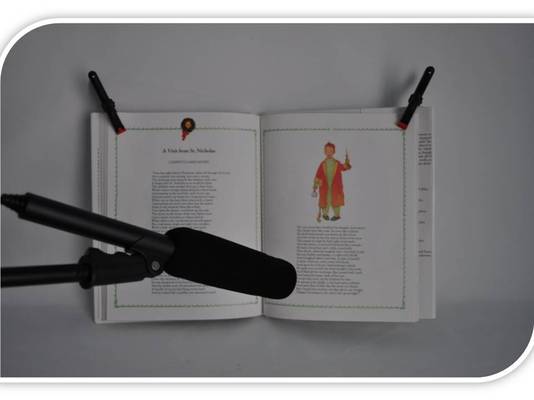 This week has focused on using narration in your family history video. Another idea while photos are showing on the screen is to have someone read a story, poem, letter (which we covered in the "transparency overlay" week.)
Think of Grandpa's voice reading
A Visit from St. Nicholas
by Clement Clarke Moore with photos or silent movies of your childhood on Christmas morning on the screen. "'Twas the night before Christmas, when all through the house…" Yes, your great-grandchildren will like it too.
Look through your storyboard for gaps in information or segues that could be better understood with a bit narration.
Write the narration.

Record your narration as we showed in Part 11 of our video series.

Be thinking of creative ways you might capture your family this holiday season that will be fun for future generations to enjoy. Begin to plan how you will capture them.