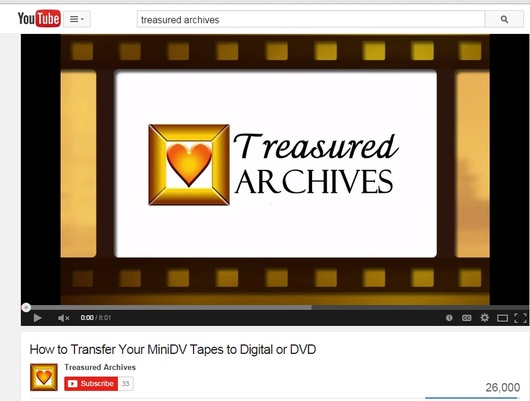 Here at Treasured Archives, we are pretty excited about our growth over the past year. Today we reached 26,000 views on just one of our many YouTube videos.
How to Transfer Your MiniDV Tapes to Digital or DVD.
We truly hope that we have been able to help at least a few of those viewers save their precious memories by digitizing them into a medium that carries them forward instead of leaving them in a shoebox forgotten.
We are grateful to our audience and encouraged by their comments. Thank you for your support!