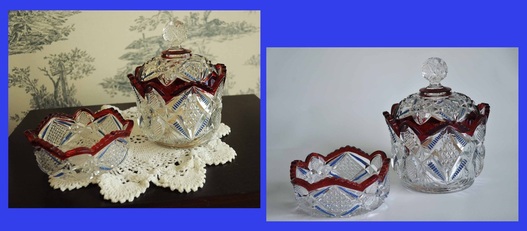 There are things in many families that cannot be simply scanned. Yes, can use your
Flip-Pal
to scan medals, coins, quilts, portraits, paintings and photos of any size or condition. But what about the odd things you have found that you would like to preserve and may use in your family history video?
In our family, we have trophies from an uncle that competed in horse competitions with his prized Clydesdales, my mother's wedding dress was made by her seamstress mother (my grandmother), her mother (my great grandmother) was a Harvey Girl and I inherited one of her aprons, her mother (my great-great-grandmother) passed down some beautiful crystal, and my husband inherited his grandfather's pistol from the civil war.
Taking pictures of those items is what we'll be talking about this week so think about what you've got that you need to capture with your camera and choose one or two of those items to work with.