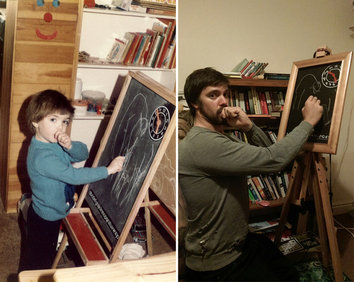 Every now and then we enjoy comparing 'then' and 'now.' The families in this short film did exactly that and shared the results with all of us on the internet. Fun!
Click here to watch.
Thanks to those families that shared!
We've been encouraging you to scan your photos. Once you have them scanned, think of the things you can do with them in addition to saving them for future generations. Calendars, graduation films, wedding slide show, birthday gifts, even memorials - and of course, your family history video!
Digitize your precious memories whether photos or films. Re-enjoy! And if you get the notion to re-create as these families did, feel free to share with us!